Why we're running it: To see if hybrid power can make the Honda HR-V mini-SUV into an efficient long-distance commuter car
Life with an HR-V: Month 2 - Specs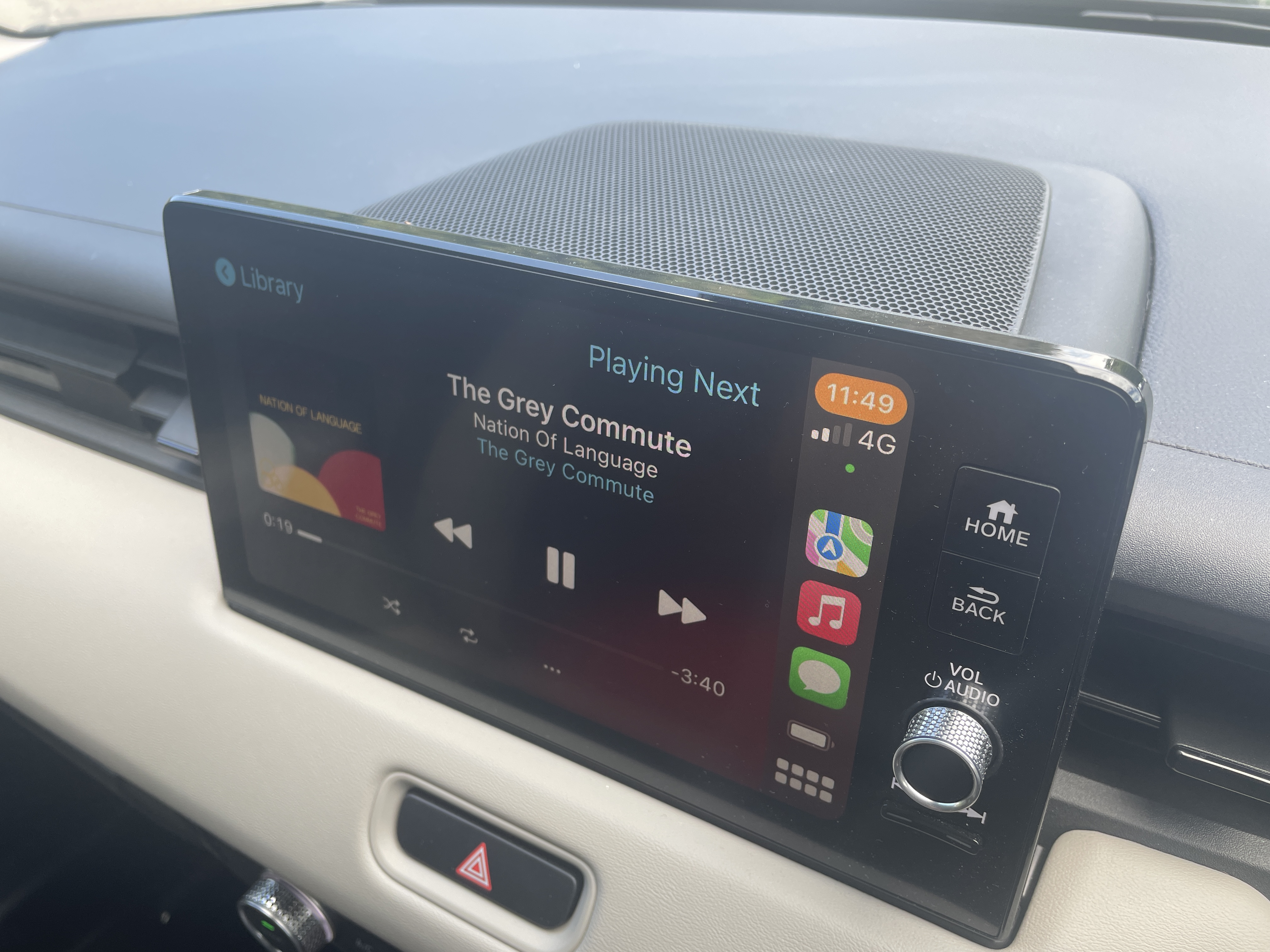 The usual reaction to me revealing that I drive 70 miles to work is "why!? how!?". The answer to the second is much simpler than the first: music.
I therefore consider the stereo a vital element of any car, and the HR-V's is a particularly enjoyable example.
On the top trim, you get six 'premium' speakers, plus a central one and a subwoofer. Banging.
Life with an HR-V: Month 1
Adaptive cruise control and road departure mitigation cause trouble - 30 March 2022
Benevolent soul that I am, I've agreed to exchange my new Skoda Kodiaq (which you will meet soon) for Luc Lacey's Honda HR-V. A high-mileage photographer with a penchant for extreme sports and camping with his friends clearly has more need of a capacious 4x4 than I do. Compact crossover for me it is, then.
I must be honest: the HR-V hasn't made a great go of ingratiating itself. That's not because it's bad to drive, ugly or nasty inside. In fact, it's the opposite of those things. Instead, it has irked me through its technology. My struggle to get the infotainment system to accept my iPhone for Apple CarPlay set the tone (I did manage it eventually, but I haven't any idea what I did different on the fifth try).
I was driving home from the office on the adaptive cruise control when I suddenly felt myself slowing, but this time not to match the vehicle in front. Huh? I looked down at the digital dial display and saw the system was off. Perhaps I had accidentally knocked the button on the steering wheel. So I tried to reactivate it, only to be met with a bong and 'OFF' by the cruise symbol. This weird self-cancellation has occurred several times since, and in perfect conditions – so surely not due to obscured sensors. To test this theory, I pulled over and restarted the car, at which point it let me use cruise again.